This post is the first in a series about the 8 Key Features of a healthy relationship.  It is an introduction about why looking at the 8 Key Features are necessary, and a review of the first Key Feature, which says that a healthy relationship is 100% mutual.  I'll expand on that and show you how it may relate to your current situation.  So let's jump into it.
Let me ask you a question or two.  How do you know if you have a healthy relationship to begin with?  In fact, how do you know if you have the same relationship your partner does?  How do you decide if the relationship you have is worth keeping, if you are uncertain about it?  If you've settled on the relationship you're in right now, is there any chance of it becoming the relationship you really wish you had?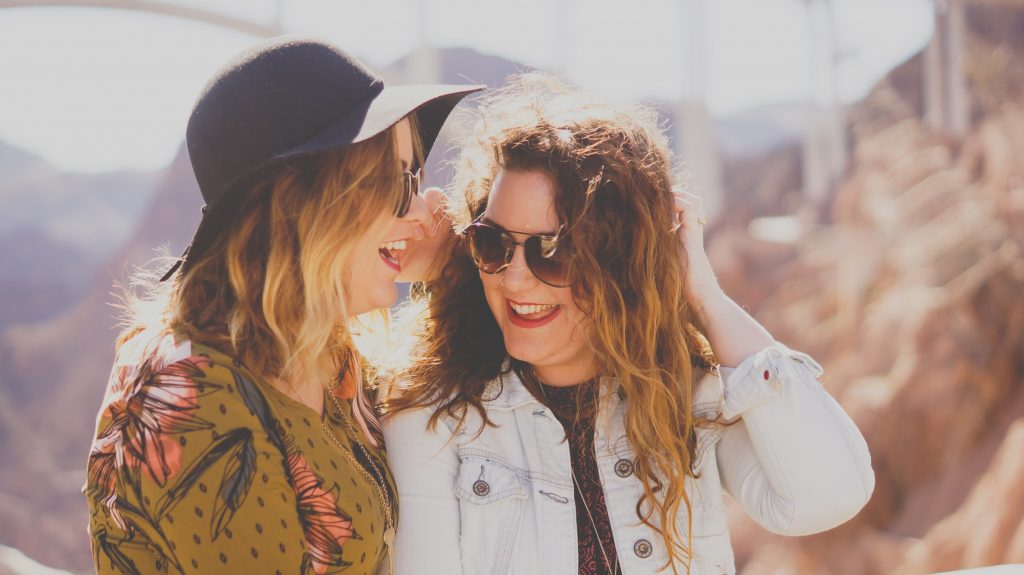 Obviously, if you both are blindingly happy, relatively free of unnecessary conflict, have a good sex life (however the two of you define that) and can successfully negotiate life's trials and tribulations together as a team, then you probably don't need to be asking yourself these questions.
If, however, you are reading this post because you have wondered if your relationship is healthy and if it is something you want to continue then, chances are, there are things about it that are problematic for you.  Perhaps you've had a thought like this run through your mind: "We've been together for a while and I really do love her, but I'm not in love with her…" or "sex can be great, but we seem to argue all the time" or this one, "We started out really in love, but now it feels like we are nothing more than roommates" or the death knell of "I love my partner more than she loves me, but we're still together so that must mean something, right?"
Read on..
Anything sound familiar?  Painfully familiar?  If your answer is "yes," part of my purpose here is to tell you how to determine for yourselves whether a) the both of you are really still in love, and b) whether there is a foundation upon which to build, in order to create the relationship of your dreams—that is, to co-create the kind of relationship you really want instead of just settling for what's available right now.
If you are currently single, that's okay.  Actually, your path is more straightforward because you get to start with a clean slate.  Everything I say to those who are coupled should go into your memory banks.  That way, when you get serious about finding a partner, you will be well ahead of most of your old mistakes and habits, and ready for some fun.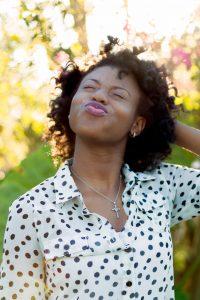 I'll take you through the Eight Key Features of a Healthy Relationship.  We'll go through them one by one because each on builds on the next.  It's not a list of eight things to do.  It's more like those nesting dolls where one fits inside the next one until you get to the core doll.  I'll do them in separate posts so it's easier to read and assimilate.  I suggest you read each one thoroughly before moving onto the next because you'll need to understand each one as it relates to your patterns, in order to fully comprehend the next Key Feature.  This is going to be really interesting for you because soon after you start reading about the Eight Key Features, you are going to start seeing yourself and your relationships in these words.
Many of us have made some bad choices when it comes to relationships.  Sometimes we learn from them and make better choices.  Sometimes we really don't understand how it is that we end up in what feels like the same relationship again, only with a different person.  That's what I call having a "broken picker."  Some of us just don't know how to pick the right partner even when we have the best of intentions.  Some of us get a bit gun-shy and decide to play it safe and avoid relationships altogether.  Some of us do it over and over. These are patterns.
At times, I use my own experience as an example of what I mean about patterns.  Mine goes like this: Back when I was dating and looking for a partner, I would go into a party, for example, with thirty eligible women.  If twenty-nine of them were interested in me, and the thirtieth one wasn't interested, it was always the uninterested one that I would be intensely attracted to.  If I did manage to capture her interest, the resulting relationship was always a disaster.  I would spend the whole time trying to get something from her that she didn't have in her to give, and I would go away feeling unloved and unlovable.  Then I'd swear off dating and relationships for a while, until I got too lonely or too bored, and then I'd repeat the same cycle all over again.
It was a pattern for me.  It went on for years.  Overall, it was very, very painful with bright spots of intense feelings of being in love, and some fun times, but mostly, it was just painful.  It took me a long time to figure out that my thinking was damaged.  I had a "broken picker."  I felt attracted to those who were not available.  I had to learn to be attracted to those who were also attracted to me.
That was my unhealthy pattern.  Many women (and men) have their own unhealthy patterns. You might have one, as well.  The pattern might be similar to the one I had, or it might be different.  You know you have a pattern if you get the same results no matter what you're doing differently.  You are either picking the same kind of partner that doesn't work for you, or you're behaving in the same manner during each relationship, such that you get the same unsatisfactory outcome.
Why am I going on about patterns?  Because you cannot change something if you are unaware of what you're doing to create it or contribute to it.  Look, I get it, that some of the responsibility for your failed relationships belongs to your partner(s).  I'm not saying it's all on you.  But it doesn't do any good to talk about what someone else did or didn't do because we can't change anyone else (as much as we'd like to).  The only person you can change is you.  The only outcomes you can influence are the ones that you're aware of and choose to change your contribution to them.  Are you still with me?  Changing your part will be enough, I promise.
There is another pattern I feel I must mention, although you may not immediately recognize it as a pattern.  But it is.  A healthy, successful relationship does not take away all the pain in your life so that you don't have to deal with heartbreak, ennui, emptiness, anger, disappointment, bosses, kids, homework, laundry, boredom, bills, self-doubt or loss.  Many of us act as if we expect a relationship to do that.
If you really want all that, then that's what drugs and alcohol (or food, gambling, compulsive sex, or spending) are for.  No, I do not recommend taking up an addiction.  Rather, what I mean is that wanting all the challenges in life to end because you are in love or in a relationship is simply fantasy thinking.  Thanks to TV, movies, romance novels and fairy tales, many of us have that desire for "happily ever after," but that is not reality. Sorry.
You might be telling yourself right now that you got over the "happy ever after" fantasy as a teenager, but I'm challenging you on that.  You might not have the full-blown Cinderella concept going on, but you'd be a rare woman to have escaped its influence entirely.  Most of us do hold onto the idea that the one we love will make us feel better about ourselves, or will give us some meaning in our lives that we didn't have before.  Many women still believe that having someone who loves them means they are worthy, or at least more worthy than they were.  Sometimes the belief is hidden.  Sometimes it's complicated by other things, like a history of abuse.  Sometimes it is subtle.  We often don't realize that it is behind our motivation for certain things in our relationships.
However, to be on the road to getting the relationship you really want, everything must be on the table.  You must be willing to take out your most intimate beliefs about yourself and look at them, assess them, and recognize them for what they do for you, and for what role they play in keeping you from your goal of lasting love and great intimacy with the partner that is right for you.  The sooner you recognize any unrealistic, fantasy-driven beliefs, the closer you will be to being able to bring a healthy, satisfying relationship into your life.
I'm going to start with the basics.  If this material is not news to you, I encourage you to look it over anyway.  You never know when you might run into a gem of wisdom you don't yet have.
Key Feature #1
First—and this may seem obvious, but when you're in it, it doesn't seem obvious at all—are both of you in agreement that what you have together is actually a relationship?  The answer should be a clear and resounding 'yes.'  If one or both of you say it is anything other than 'yes', you do not have a relationship.  You have a problem.  If one person thinks it is a relationship but the other one doesn't–even if the other one is behaving as if it is–then it is not a relationship.  Sorry, it just isn't.  One of the foundational features of a relationship is that it is 100% mutual.
If your partner is the one who is having trouble with the relationship, and you're telling yourself she just needs more time, she has a problem with commitment so you're giving her space, that you don't mind if she defines the relationship differently than you do…then you are settling for crumbs.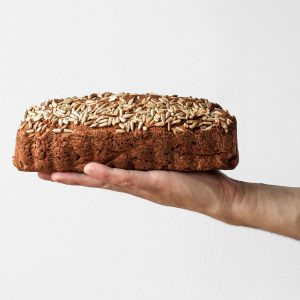 And if you settle for crumbs, you will never, ever get the whole loaf.  Not even if you wait for years.  Not even if you are the perfect, loving partner.  A relationship must be 100% mutual, or it is not a relationship.  
If you have found yourself in this kind of thing more than once, may I gently suggest you have a pattern that is likely holding you back from having a relationship that would make you truly happy. You can work on this yourself, through self-help books and workshops, and identifying patterns and self-limiting beliefs and replacing them with healthier ones, but you might want to get some help with this process.  A relationship coach, a therapist, a women's group, or even Al-Anon meetings can speed up the process quite a bit, because then you don't have to invent the wheel yourself at each stage.
If you are the one who doesn't want to call it a relationship, or a commitment –for whatever reason–then what you are really doing is using your partner.  Even if you do nice stuff for her.  You are likely still well aware that you don't feel the same way she does.  Even if you sorta, kinda love her a little, and think she's really great, but you're not in love with her, yadda, yadda… just be a sport and let her go.  You know you will eventually, anyway.  Better to do it now than to wait a year and really break her heart.  In other words, don't be a cad.  Just saying.
I've been asked "Is this a (healthy) relationship?" question by a lot of perfectly awesome, well-meaning, lovable women who, through their own personal experience and feelings, have come to believe that crumbs were all they were going to get–ever.  If that's true for you, it is time to take a look at some of your beliefs about love and relationships, and about worthiness and self-regard.  Real love is mutual, always.  Real love is the whole loaf, and it just doesn't get any better than that.
Key Feature #2 coming soon…